Swimming Pool Innovations
The World's First Fiberglass Beach Entry Pool
A perfect day at the beach with the entire family doesn't have to be something you only get to do on vacation anymore. Thursday Pools is thrilled to announce that we have created the world's first beach entry fiberglass pool (utility and design patent pending.)
Backfill Eliminator
Tanning ledges are a dream for fiberglass pool owners and we have some of the largest and strongest tanning ledges in the Industry. However, installation of fiberglass pools with built-in ledges has traditionally been a challenge. That's why we are excited to introduce its patent-pending Backfill Eliminator, another innovation designed to make tanning ledges on a fiberglass pool sturdier, as well as easier and more economical to install.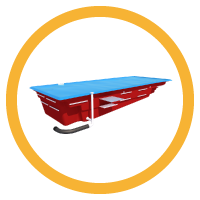 Fiberglass Pool Anchoring System
When you purchase a Fiberglass Pool from TXPool, you get more than a warranty to protect your investment. We use the world's only patented Fiberglass Pool Anchoring System™, which provides pool owners peace of mind about the investment you're making.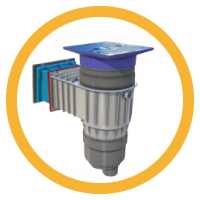 Lucky 7 Skimmer
We are excited to introduce the Lucky 7 Skimmer, a skimmer explicitly designed for fiberglass pools. This new skimmer design is manufactured with an improved 7-degree angle and mounting plate. The features of the Lucky 7 Skimmer make the skimmer easier to install, improves skimming function, optimizes water level, and provides a more polished look to a fiberglass pool.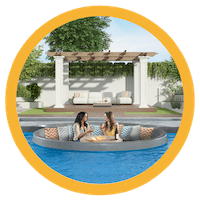 The World's First And Only Sunken Living Area Fiberglass Pool
On a mission to bring the ultimate experience in outdoor living to fiberglass pool owners, one of our premium products from Thursday Pools provides the world's first and only Sunken Living Area fiberglass pool. This innovation is utility and design patent-pending.